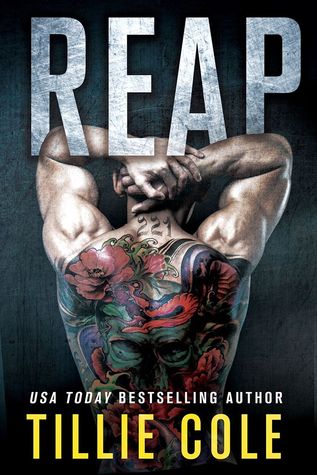 St. Martin's Griffin | November 10, 2015 | Dark Contemporary Romance




Scarred Souls, book 2




★★★★★



SOURCE: NETGALLEY



Raised as a prototype for the Georgian Bratva's obedience drug, 221 fails to think, act, or live for himself; he's his master's perfectly-crafted killing puppet. Standing at six-foot-six, weighing two-hundred-and-fifty pounds, and unrivaled in to-the-death combat, 221 successfully secures business for the Georgian Mafiya Boss of NYC, who rules the dark world of the criminal underground. Until his enemies capture him.

Talia Tolstaia dreams to break from the heavy clutches of Bratva life. She dreams of another life--away from the stifling leash of her Russian Bratva Boss father and from the brutality of her work at The Dungeon, her criminal family's underground death-match enterprise. But when she stumbles upon her family's captive who is more monster than man, she starts to see the man underneath. A powerful, beautiful, damaged man whose heart calls to hers. But sacrifices must be made--blood for blood...life for life...souls for scarred souls...
Right from the beginning, I was gripped. Having not read the first book, I wasn't entirely sure what to expect -- I just knew the synopsis was gripping. We are immediately thrust into 221's mind and get a first-hand glance at the brainwashing that occurs to these men-turned-fighters.
And then we get to see the other side.
The first book belonged to Luka/Raze/818 and Kisa, and while REAP belongs to Zaal/Reap/221 and Talia, we get a few point of views of Luka's and I. LOVED. It.
...as much as I appreciated it. We see, as a reader, that getting out of the life isn't all peaches and cream. It is a continual battle. As much as I loved watching Luka and Kisa grow, I really loved watching the breakout/growing of Zaal with the aide of Talia.
This is definitely a darker romance with a whole new dark side to mafia, but it was gripping, engrossing, and oh so lovely to read. I can't wait to go back and read RAZE and anything else Tillie brings forth.