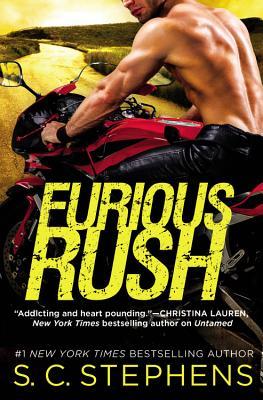 Forever | August 23, 2016 | New Adult

Add to Goodreads

The first in an emotion-fueled, New Adult series from the #1 bestselling author of the Thoughtless novels!

Too fast, too furious—and way too hot to handle…

Mackenzie Cox has a lot to prove. Daughter of a racing legend, she is eager to show the world that she has inherited her father's talent in the male-dominated sport of professional motorcycle racing. The last thing Kenzie needs is to be antagonized by her rival team's newest rider, Hayden Hayes. Plucked from the world of illegal street racing, Hayden immediately gets under Kenzie's skin. His insinuations that Kenzie is a spoiled princess who was handed her career fuels her desire to win, and much to her surprise, Kenzie soon learns she performs better when she's racing against Hayden.

As Kenzie and Hayden push each other on the track, the electric energy between them off the track shifts into an intense—and strictly forbidden—attraction. The only rule between their two ultra-competitive teams is zero contact. Kenzie always does her best to play by the rules, but when her team slips into a financial crisis, she has no choice but to turn to Hayden for help. The tension simmers during their secret, late-night rendezvous, but Kenzie has too much to lose to give in to her desires. Especially when she begins to doubt that Hayden has completely left his street life behind...